Solutions to fight climate change
Carbon Credits Consulting
Certified carbon credits
We are the first Italian company to develop and manage large-scale reforestation and native endangered forests protection projects in the most sensitive areas of the planet, contributing to the mitigation of climate change.
Our projects generate certified carbon credits, which in addition to offsetting unavoidable CO2 emissions, safeguard and recover biodiversity, while also improving the quality of life of local communities.
We directly oversee the entire value chain of each project, from its origination and initial financing to the execution of its environmental and social benefits.
With our projects, companies around the world can implement corporate sustainability and green marketing strategies aimed at achieving Carbon Neutrality and/or Net Zero, in order to become leaders in the fight against climate change.
Our projects
A detailed overview of Carbon Credits Consulting projects
Become Carbon Neutral
Ottieni più informazioni sui Crediti di Carbonio
Carbon Credits Consulting and its commitment to the planet
Our planet is suffering from climate change: industrialization, pollution and constant CO₂ emissions are accelerating global warming that was only predicted in several centuries. How can the environmental collapse be stopped? Is it possible to make our planet breathe again?
The answer is yes: it can be done with long-term projects, which promote common goals to lower pollution rates and CO2 emissions.
The even more interesting news is that your company can also participate in these projects. Helping to upgrade the environment in which we live becomes not only a goal related to our daily lives, but also a specific marketing strategy of corporate sustainability, to the benefit of your business.
Something very important has already been done: The Sustainable Development Goals signed by the UN in 2015, represent the 17 global commitments to achieve a better and more sustainable future. These SDGs represent goals such as ending all poverty in the world, ensuring the availability of water and sanitation for all, or promoting action at all levels to combat climate change. These goals have been put on the agenda by UN leaders with the proposal to be achieved by 2030. A difficult but important challenge in which everyone can be involved. Even your company!
Tons of CO2 absorbed or avoided
Hectares of forest protected
New jobs in local communities
1 Carbon Credit =
1 ton of CO₂
Green Marketing e Carbon Credits
How much do you know about carbon credits? They are a useful tool for those who need to offset their emissions CO₂ and for those who wish to achieve carbon neutrality . This is a unit of measurement certified by relevant bodies: specifically, one carbon credit is equivalent to one tonne of CO₂ that has been saved in emissions or captured, thanks in our case, to reforestation projects or the protection of endangered native forests.
Carbon Credits Consulting makes these credits available to companies around the world to contribute to the Sustainable Development Goals and to mitigating the effects of climate change.
By relying on Carbon Credits Consulting, your company too can:
Offsetting its own CO₂ emissions and achieving Carbon Neutrality or Net Zero status;
Implement sustainability strategies;
Develop a communication strategy green marketing, in favour of one's own identity and image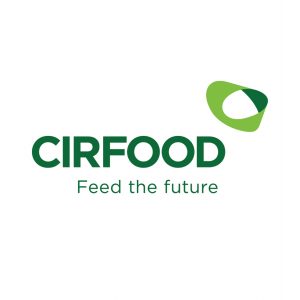 Andrea Cornacchia
CEO & Co-founder
Davide Rossi
Head of Carbon Projects& Co-founder
Federico Minoli
Board member
Involving people, local communities and companies in projects to reduce and remove CO2 from the atmosphere.